Water metering
NSW Government review into non-urban metering
The Department of Planning and Environment - Water (DPE - Water) is currently reviewing the non-urban metering framework to ensure water use is being measured and managed fairly. Visit the DPE - Water website for further information.

Need help?
We're here to help you understand the non-urban metering reform. You can schedule a one-on-one meeting with our team to discuss your situation.
Book a meeting
Measuring water usage not only ensures fairness for all water users it also enables a better understanding of your water needs and can support water planning.
To better manage this, the NSW Government introduced the NSW non-urban water metering framework in December 2018 - to be rolled out over six years.
3 steps to get meter ready
1. Check your licence and approval details on the NSW Water Register
See what conditions are listed, and if there are any metering conditions you need to comply with now.
If you need to update any details (including the size of your installed pump or to make your work inactive), WaterNSW can help amend your approval.
2. Use the NSW Government's online metering guidance tool
Check if the new rules apply to you, and what you need to do to comply with the rules.
3. If the rules apply to you, contact a duly qualified person (DQP)
Also known as a certified meter installer (CMI), a DQP can discuss your situation and advise you what equipment is best. Then they can order, install and validate the equipment you need to become compliant. To find a DQP near you, please visit the Irrigation Australia website.
Roll out timeline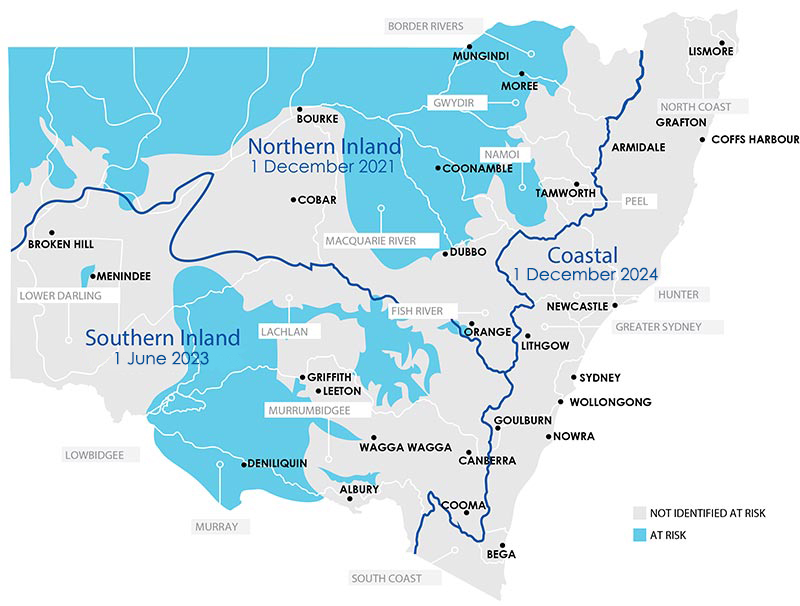 Guidelines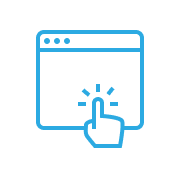 Metering guidance tool
A step-by-step guide to finding out which rules affect you
Close
Agencies
Department of Planning and Environment (DPE – Water) is responsible for making the state's water laws and policies and is responsible for issuing some licences and approvals.
WaterNSW is responsible for implementing the laws and policies, as well as issuing, and amending licences and approvals for the majority of water users and billing water use/metering charges for all customers.
Natural Resources Access Regulator (NRAR) is NSW's independent water regulator. Its purpose is to ensure compliance with, and enforcement of the state's water laws.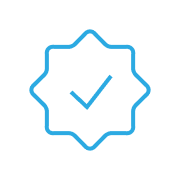 How is compliance regulated?
Understand NRAR's approach to enforcing the new metering rules here.
Go to top
WaterNSW acknowledges the traditional custodians of the lands and waters on which we work and pay our respects to all elders past, present and emerging. Learn more