Are your details up-to-date?
We need your up-to-date contact details in order to provide you with timely and accurate information regarding your water account, licensing or dealings applications, unplanned or emergency supply interruptions and changes to your water availability or quality.
Please refer to the drop-down menus below on how to update us about different changes in details.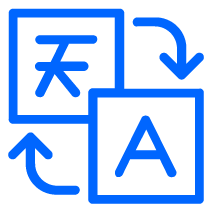 Interpreting Services: If you require an interpreter, call the Translating and Interpreting Service (TIS National) on 131 450 and ask them to telephone WaterNSW on 1300 662 077. Our business hours are 8am – 5pm Monday to Friday.
Why do you need to notify us of any changes?
If you do not notify us of the changes above, you may continue to be billed or could even be in breach of your licence or approval and subject to enforcement action by the Natural Resources Access Regulator (NRAR). If you are submitting an application to us, we will check that your name, address and title details match records held with NSW Land Registry Services (LRS). A mismatch will impact the time taken to process your application and may result in your application being returned to you. Changes to name or title should be completed prior to applying.
Update your details

Complete the form to update your contact details including your email address and contact number. To use this form to change your personal contact details, you must be a holder of the water access licence and/or approval.
Update now
Go to top
WaterNSW acknowledges the traditional custodians of the lands and waters on which we work and pay our respects to all elders past, present and emerging. Learn more